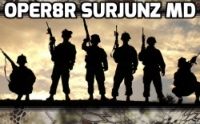 Member in Good Standing
Posts: 1188
Joined: 2013-02-05 / 19:44 UTC GMT +00:00
2014-01-20 / 04:54 UTC GMT +00:00
does anybody have any experience with NPAS systems for regulating FPS on their GBBR?

I am curious about a couple of things before I get one.

Does it increase FPS from your stock steup?
when you decrease your FPS how consistent is it in terms of FPS?
when you set it to lets say 400FPS does constant firing turn the screw that regulates gas flow? is there any chance for the unit to change fps automatically?